Potential analysis and strategic planning
Whether SMBs or large companies, concentrating on their own strengths, opportunities for further development and innovations is essential for survival in today's world
Are you getting the most out of your options? How do market developments, intensified competition, digital transformation and progressive automation affect the strategic direction of your company?
What are the options for using new technologies and sales channels to add value? We develop the right answers to these challenges with you.
Using a potential analysis
(from lat. potentia = strength, power and analysis; refers to the structured examination of the expression of certain properties or abilities), we work with you to provide structured information on the situation. A market for the entry with a certain product can be analyzed for its potential, their processes can be checked for their optimization potential through structured analyzes, or the purchasing power of a certain target group / population class could pose the question for a potential analysis.
Together with you we analyze your potential and consider factors such as growth, sales, marketing, innovation, competition, finance, employees, customers, partners, organization, strategy, cooperation and (technical) equipment. This mix of internal and external factors helps to recognize and use complex relationships. We evaluate your company by benchmarking its own potential:
This actual analysis
is compared with the TARGET state, which we also work out together. In doing so, we take up your goals, enrich them with our experience and our own recommendations, and thus create the desirable target state, including the necessary steps.
This results in the strategy for implementation. Change management and digital transformation are closely interlinked. Simple – effective – goal-oriented!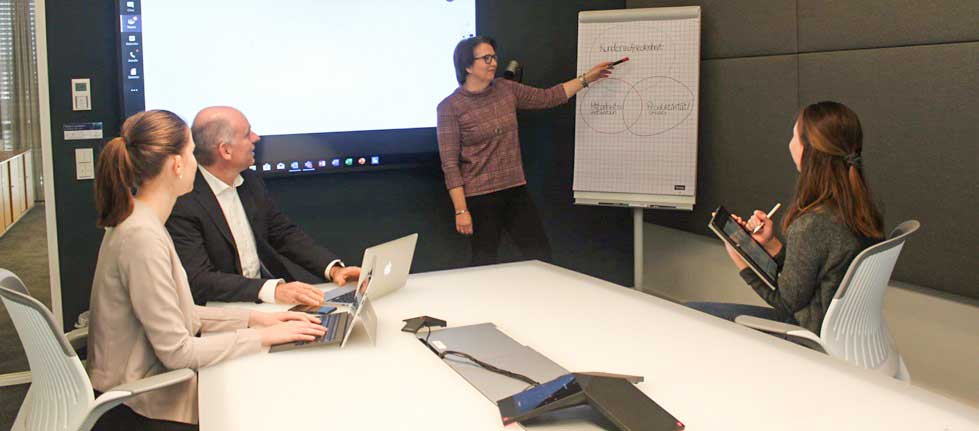 Microsoft has unveiled the future of Microsoft Copilot – a groundbreaking development […]
Trend Micro continues to enhance its Trend Vision One cybersecurity platform. The […]